Current Mood:

silly

Compatible emotions (from 13 to 10)
Something you can't control (please come back)
The tears (salty, salty)
But I must (I mask...)






Sad songs (so many of them)
Current Location:

SuJu World

Current Mood:

depressed

Current Music:

Super Junior 4jib
Current Location:

Tickling Hae

Current Mood:

happy

Current Music:

CN Blue - 사랑 빛
Or is this an April fool's joke? (Why do people joke bout these things....)
I really wish that it's real... but wishing sure isn't going to make it real if it wasn't in the 1st place
Maybe I'm a narrow minded person...
But to me, Suju will forever be 13 + 2... always <3
(
Kibum's messages
Collapse
)
Is this real?
Current Location:

Suju's dorm

Current Mood:

mellow

Current Music:

Shock - BEAST
One that is said to predict?
Nature or nuture... I guess that in the earliest days, it's nature
Seems that now, the more you know, the worst it is
Complex.... that's what everything is
(
Monday's child
Collapse
)
I'm not sure why... but it seems that there is this eerie feeling to it?
Even in books & fanfics that I've read, stumbled upon
This poem is used as a... something in terms of subtle horror?
Bother.... Maybe I'm just going mad ><
Hankyung oppa.... when will you be baaack.....
Please don't hide anymore TT_TT
A poem for children
Tell me again.... why on earth did I choose this course?
Ok, so I like hands-on work
And I like reading and writing
But hell....This kind of reading and writing is horrible
What ARE the science people thinking???!!
Such words, explainations used are dry, dry dry!!! Plain BORING T_T
(
What career will suit your personality? - http://quiz.ivillage.co.uk
Collapse
)
If only I could dance, or sing, or am even a Korean....
*Migrates to Korea and lives with SuJu's HanHae* kekekekeke
Is dying... sigh*
This time, in search of wings
There're a million and one drawings & pictures of wings
On angels, on animals, on anime characters
All of them, wingified
But there is never one I like that has no one in it
So searching and cussing
I stumbled on a artist
I find that art is still best when it's hand-drawn
Even though I guess
those that are computer-churned are ok too
Anyways, there's some of her art pieces I really like
Are mostly hand drawn, I think
Even though these two are rather emo
I like them =)
(
By Higarashi
Collapse
)
On deviantart once again
Current Location:

Hannie's kitchen

Current Mood:

sleepy

Current Music:

Where Angels Fear to Tread - Bryan Adams
Happy Birthday to my Hankyung oppa!!
Kyaaaaa~


Saranghaeyo Hannie oppa <3333
You'll be always my beloved, heart-of-gold gentle
China
man XD
A dorky one as well ne.. kekekeke
I know that it had been tiring for you, this 2009
Being SJM's leader, rushing all over Asia
And yet, you've always placed your best foot forward
A bright smile on your face, shining and glowing
No matter how tough it was, it could be
Please rest well, energise yourself
But come back... ok?
Oppa....hwaiting! <333
Hankyung oppa...
The day of sweat, nervousness, tears, pain, relief, happiness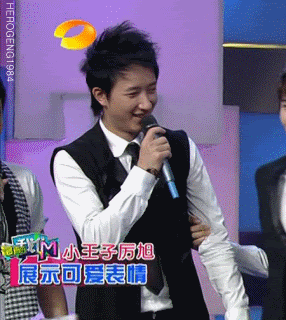 Wishing and hoping and praying
Everything, please (Go well, go well, go well)
(
Wishing dust, wishing dust
Collapse
)
Today's the day
Take this livejournal for example.... for me, it's only for me to rave.
But did I know that I could private/custom my posts? (What, hontouni?! - me, nearly a yr aft joining)
And that, at a click of a link, Friends Page, and I could view all those that I'm a member of? *blanches*
Fail, fail fail -_-
Ah well....
Neeways, been drowning in Baidu these few days
I had no idea it was a treasure cove, since amount of chinese scares me T_T
But still... I managed to brave the danger and muwahahaha
(
!!! HANHAEEEEEEEEEE !!!!
Collapse
)
I'm such a internet fail.... how to work this, how to work that?